How Professional Cleaning Services Is Influencing Modern Lifestyle
With years going by, our world is evolving at a larger pace. Over the past couple of decades, we experience outright changes in paradigms of society and economy. The ways of business are changing. No one would have ever thought a lot of successful business that now exist, has had such a great potential to prosper. Professional cleaning services is one of these.
A thing as pity as it looks, cleaning is a part of our day today lifestyle. Not that anyone thinks of getting an expertise in it, but it wouldn't be a bad deal if we let the experts do the job. After all, it is rightly said that hygiene is next to godliness. A clean and healthy environment is crucial not just at your home but at your work place, since you spend the most of your time in the office. Also, it influences your output a lot.
Why professional cleaning services are getting a lot of prominence?
It is not just about good mood but health and safety as well. The value of time to time cleaning holds much more fame, mainly at risky sites like factories. Dusts, chemicals, other site material may badly affect health of the workers and no corporation would want to take a risk on their work forces health, for they may land into serious financial, reputation and legal effects. For that matter, it is either to hire skilled staff in a separate cleaning unit or go for outsourcing the same to a professional cleaning services provider just like most of the corporate in Tauranga and Wellington prefer.
House Cleaning
Looking for an expert, reliable house cleaning services in Wellington, Tauranga, and Bay of Plenty. We provide professional house cleaning services.
Commercial Cleaning
We provide professional commercial cleaning. Service Solutions has an expert and reliable team for cleaning, School, Restaurant, Office, Kindergarten, Gym, and Health Centers.
Industrial Cleaning
Professional Industrial cleaning. We are expert in proving the services from small properties to big enterprises.
End of Tenancy Cleaning
Best and professional move out cleaning services. We help to get your full security deposit back.
Spring Cleaning
In addition to our regularly scheduled services, we can come to deep clean and disinfect your home for occasions like spring cleaning, a party, or any other reason.
Windows Cleaning
Whether you're looking for the spring cleaning, preparing for a holiday get together at your house, or hosting a party, leave the window cleaning to the experts. We are expert for both Residential and Commercial windows cleaning.
Carpet Cleaning
Give your carpet a new life. Service Solutions are leading carpet cleaners in Wellington, Tauranga and Bay of Plenty
House Washing
Give your house a new life. Professional House wash gives a refresh to your home and can remove any mold or mildew build-up on exterior walls. Mold or mildew build up around your home can have a negative effect on you and your family's health.
Why Need Professional Cleaners
The fact to choose either to recruit staff or go for professional cleaning services is a matter of choices and influenced by a lot of factors. If it is a small office not taking up a lot of space, recruiting a full time cleaner might not be an economic deal. For large corporate houses, recruiting own staff may work.
Still, looking at the other side professional cleaning service providers cater to their clients irrespective of their size. They may undertake large corporate houses contracts and are ready to serve small businesses too. A lot of times outsourcing the job proves to be cost effective. Another aspect to look up to is savings in effort and time by way of controlled measures to be put on cleaning staff. All the liability is passes on to professional cleaning service providers and they have to ensure quality.
Choosing Reliable and Right Cleaners
Yet, it is vital to be skeptic while choosing a right professional cleaning service provider. There is no lack of cleaners in Tauranga, Wellington, Bay of Plenty or nearby areas. But you need to make a good research before that. Look up their manuals and websites. Internet is a good source to know public review. Ask your links for any reference. They may provide you with a valuable feedback based on their personal experience. All this is crucial when you are about to develop a long term business bond with the professional cleaning service providers.
Flexible and Tailored Services
The services they provide are flexible to suit the needs of various clients. Professional cleaning is all about keeping clean and healthy environment at the right time at the right cost. Mainly in the precincts of a work place such as a factory or a warehouse, cleaning is tough and risky unlike domestic household. One has to take care of the machines, fences, tools and heavy loads and for that professional cleaning staff is a must.
No matter how capable and professional cleaning service providers are, there always lie a responsibility of the clients to keep a check on their job. There are certain aspects which are common to any industry or any space that needs special attention in terms of cleaning.
How important is daily cleaning?
Time of daily cleaning is vital. Make sure your cleaners mop the floors, clean the desks and keep the surroundings organised before office opening hours. People bear no downtime if cleaners make a delay. One has to make sure that hard surfaces are mopped properly. Corners and unreachable areas need to be noticed specially. The type of equipment and cleaning products used by professional cleaning staff also makes a difference. Foul smell arising from the floors irritate people.
Carpets and doormats are often skip by cleaners. These need to be vacuumed daily for they are potential breeding ground for infections and bacteria. At long intervals, dry cleaning carpets would also be recommended.
Kitchen and Bathroom Cleaning
The two areas of ill hygiene is kitchen and washrooms. Professional cleaning service providers need to make sure counter tops in the kitchen are moped regularly. Used cutlery and dishes, ripen fruits and vegetables breed musty smell in the surrounding. Sinks must be kept clean at all times to avoid the smell. Equipment used for cleaning kitchens or washrooms should be kept separate from other cleaning equipment.
Sanitation is crucial and that totally depends on how professional cleaning staff keeps the washrooms clean and dry. Consumable to be precise, must be replaced regularly. Maintain a checklist of all the cleaning jobs done and to be done on daily basis.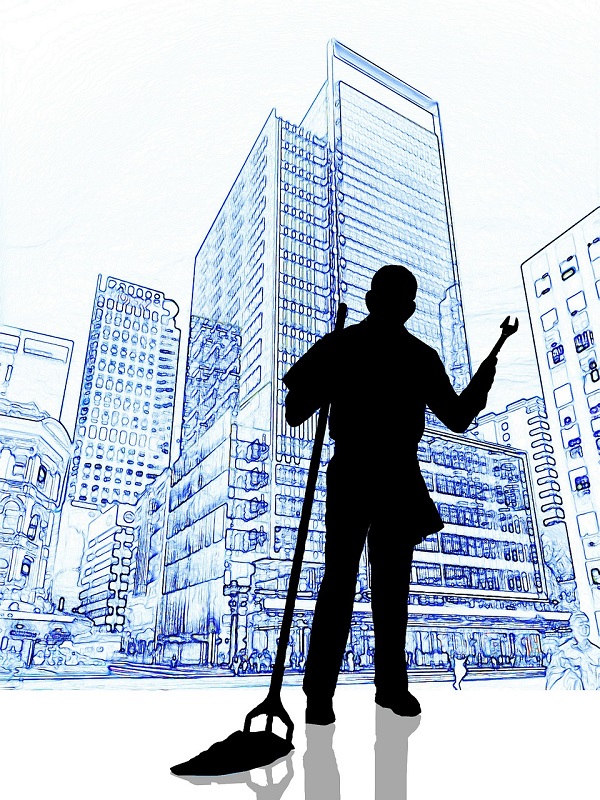 Professional Cleaning Company
Service Solutions is a professional cleaning company in Wellington, Tauranga, and Bay of Plenty. We provide cleaning services for house, Commercial and Industrial properties. We are also expert in House cleaning, Commercial Cleaning and Move out Cleaning Services. Our services include cleaning checklist, deep cleaning, and move in cleaning, move out clean, Commercial Cleaning, Office Cleaning, Restaurant Cleaning, School Cleaning and spring cleaning.
Please call us today on 022-3942370 and 021-1048704 and book us for your Carpet Cleaning Services. One of our engineers will assists you with all the required details.