Why Bach cleaning is Important
It is about a matter of time that our regular living has become so fast and tiring. With the passage of time technology might have blessed us with ease and comforts, it, however, has come up with problems that people of old times would never have been aware of. Our struggle has changed. We no more have to face any outer foe, rather the struggle is with ourselves. Mental sickness is taking over. In a time like this, sparing some time for ourselves and our loved ones from the tight work schedule has become crucial. Such is the reason why Bach properties are popular in coastal regions of Wellington, Tauranga, Bay of plenty and other cities of New Zealand. For that matter, upkeep and Bach cleaning is important.
What Bach Holidays Are?
For someone not familiar with usual New Zealand lifestyle, Baches are kind of holiday homes often found on coastal locations. This property is owned by regular city people as a weekend getaway. Unlike other holiday homes, Baches are often humble, small and easy to maintain houses. Such that bach cleaning and maintenance is easy. The best part is that Baches are small and affordable.
Bach property can be used as:
Holiday Getaway :
The best part about living in cities like Tauranga, Wellington and Bay of Plenty is its proximity to coastlines of the country. Weekends are a lot fun to spend on pleasant beaches. With bach homes, problems of accommodation is solved. There are bach cleaning and maintenance agencies to help you up with cleaning tasks.
Party Destination :
If you afraid of mess at your regular house, why not host a party at your bach home. The best part is no need to spend exorbitant in the clubs and having your closed ones in a beachside house. Cleaning shall not be a problem since there are cleaning agencies that are available for one time bach cleaning.
Living Space :
Since most of the metropolitan cities of New Zealand are located at coastlines, using your beach house as a permanent living space might not be a problem. Transport facilities and infrastructure in cities like Wellington, Tauranga and Bay of Plenty is such that it will not be difficult to live at beach house and commute to workplace. Regular bach cleaning is also available.
Renting Out :
Since it is a holiday home, for obvious it is not put to use for 365 days an year. In a situation like that, Bach property can be lucrative. Putting it on rent is the best way to earn a regular passive income. Bach property can either be rented for like an year or more. Or else, there are other options like listing on Airbnb where such beach house may pull some good amounts for weekly or short renting out. Beach houses certainly attracts tourists. Upkeep, bach cleaning and maintenance? Leave it to professional bach cleaning and maintenance agencies who will take care of it for a nominal service charge.
Upkeep and Maintenance of Bach Property
Owning a bach property might not be a tough deal. The challenge is to maintain it. Beach houses are not normally visited a lot often by owners. So, a lot of concerns arise from bach cleaning to security. Here are some of the ideas to build and maintain beautiful holiday bach:
Low maintenance design
It all depends on the material used in building a durable bach house. Architects and designers may help in that. Material should be durable and such that it needs less attention. This includes flooring wood work, window blinds etc. To show, low quality hardwood flooring needs care and timely replacement. Since beach houses are not visited often, maintenance might be tough and may lead to unnecessary repair and bach cleaning costs.
Security concerns
A left over property has a high likelihood of intrusion and safety breach. Adequate facility in regards to that must be available. Some of them being biometric entry, cctv connected with personal phones of the owner, alarming system etc.
Arrangements for maintenance and bach cleaning
Holiday homes are often ignored due to minimal visits. Even if it is rented out, the owner hardly visits. Neither anyone nor the tenants/occupants care about its upkeep and maintenance. If it is left idle, it is totally covered in dust and trash. No one would want to visit their house in that condition. A bach cleaning agency should be hired up for the task of bach cleaning and upkeep. Bach cleaning agencies employ professionals that are available at your call. They even undertake weekly, monthly or even periodical cleaning of your property
Provides for at least basic facilities
A lot of things are ignored when bach is designed and built. Probably due to the fact that it is not put to occupancy all the time. Only later do we realise the deficiencies. So planning is must. Bach must provide for basic facilities and some luxuries at the least. A calm bedroom with privacy, properly ventilated living room and adequate parking facility is necessary. An infinity pool with a beach view will take the decor to another level. Bach cleaning equipment must be present.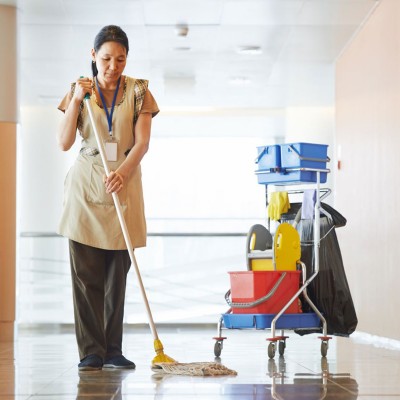 Professional Bach Cleaning Company in Wellington, Tauranga and Bay of Plenty
Our other area of services in Wellington are Eastbourne, NaeNae, Wainuiomata, Petone, Alicetown, Lower Hutt, Stokes Valley, Upper Hutt, Takapu Valley, Waikanai, Paraparaumu, Paekakariki, Pukerua Bay, Titahi Bay, Johnson Ville, Khandallah, Karori, Te Aro, New Town, Island Bay, Horokiwi.
Greerton, Gate Pa, Parkvale, Payes Pa, Tauriko
Waihi, Waihi Beach, Katikati, Aongatete, Omokoroa, Te puna, Bethlehem, Gate pa, Greerton, Mt Maunganui, Parkval, Poik, Tauranga South, Hairini, Judea, Bellevue, Brookfield, Matua, Otumoetai, welcome Bay, Maungatapu.
Please call us today on 022-3942370 and 021-1048704 and book us for any type of cleaning services. One of our engineers will assists you with all the required details.